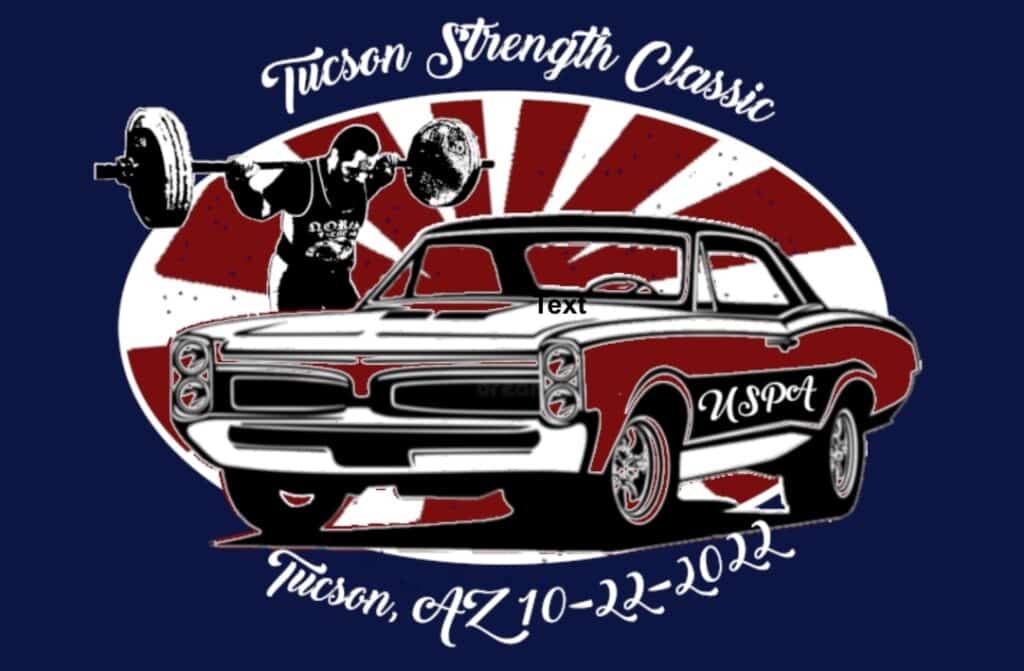 We are excited to be running the USPA Tucson Strength Classic once again! This meet will be full power, bench only, and deadlift only. There will be Raw, Classic Raw, and Single Ply Divisions! This meet is no longer taking registrations as it is completely sold out!
This meet will be a qualifier for:
2022 IPL North American Championship with a Class 1 total. Nov 17-20, Oklahoma City, OK
2023 Nationals with a Class 1 total. July 18-23, Orange Beach, Alabama
State and National Records will be able to be set at this meet.
SPECTATORS
Spectators are Welcome. There is a $10 entry fee at the door for 12 and up. We will have chairs for the audience, but you are more than welcome to bring your own chairs as we usually fill up quickly.
WEIGH-INS
Lifters must weigh in on Friday, October 21st.
9am-11am and 4:30-6pm
Lifters please bring all of your lifting gear to weigh-ins. Including shirts, socks, underwear, belts, wraps, sleeves, and shoes you will be wearing on the platform. Make sure you have an active USPA membership that is valid on meet day. Failure to have valid membership will result in not being able to compete.
There will be no weigh ins allowed the morning of the competition.
MEET DAY
The meet will begin promptly at 9am on Saturday October 22, 2022. This meet is sold out so we expect the meet to run all day and end around 5-6pm.
SPONSORS