Welcome to Tucson Strength. We are Tucson's #1 Gym for weight training, powerlifting, personal training, group fitness, nutrition coaching, and more.
At Tucson Strength, we offer the largest selection of weight training equipment for powerlifting, strongman, Olympic lifting, and bodybuilding.
With over 12,000 square feet of dedicated workout space for squat racks, lifting platforms, dumbbells, machines, and more, you can get the workout you need without waiting for equipment.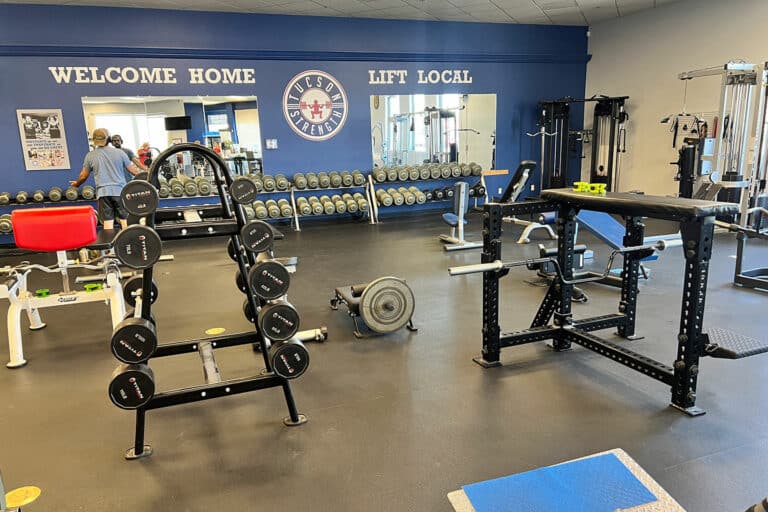 Ditch the Big Box Gym and Experience our world class facility featuring the best powerlifting, olympic lifting, and strength equipment the industry has to offer. We also offer one heck of a community as well.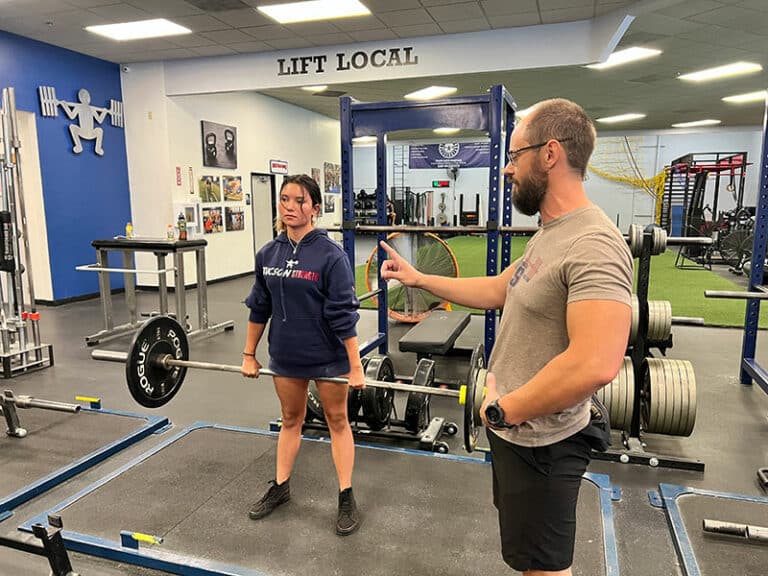 Our team of certified professionals care about their clients. We have staff that specializes in corrective exercise, powerlifting, overall fitness & strength, nutrition, hypertorophy, calisthenics, kettlebells and more.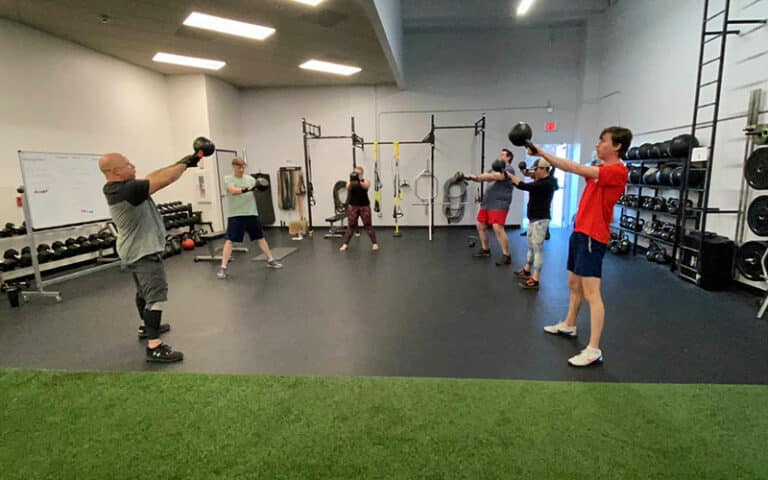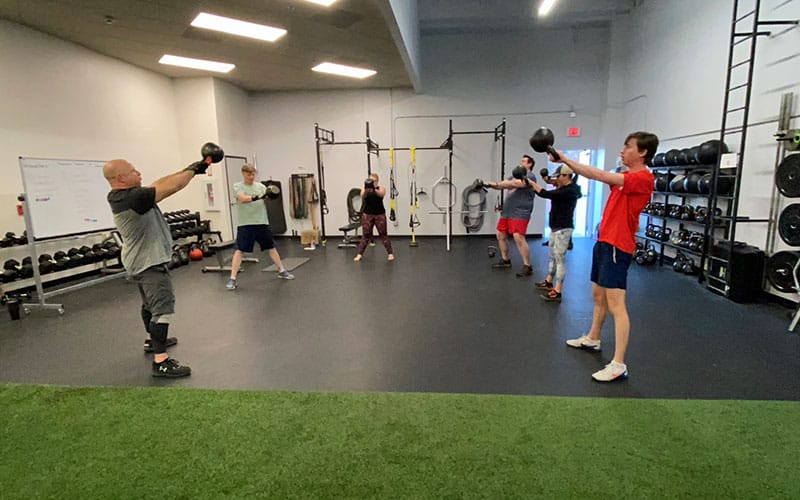 Our group fitness training program offers a variety of class options ranging from kettlebells, mobility, conditioning, powerlifting, and general strength training. Give our unique group exercise class offerings a try!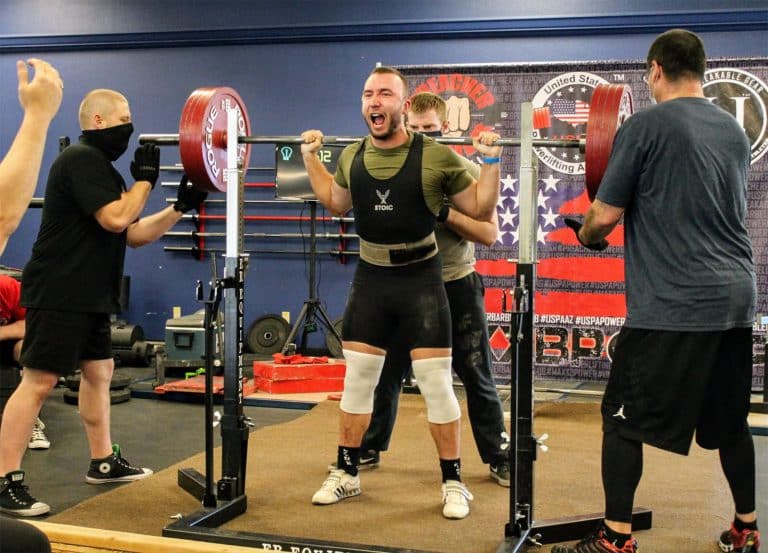 We hosted more educational seminars and powerlifting competitions than any other gym in southern AZ. See our upcoming USPA Powerlifting competitions, Fitness workshops, and special program kickoffs.
Month to MONTH
$60 Enrollment Fee
6 Month Open Gym
$60 Enrollment Fee
After 6Months 30 day notice to cancel
Optimal Results
Unlimited Group Training
Open Access Membership Included

$259 to start includes 2 Personal Training Sessions and 1st month of dues
Danny has been in the fitness and nutrition field for 20 years. He graduated from the University of Arizona with a degree in Nutritional Sciences then spent a few years studying, teaching, and researching metabolism and physiology. He then went on to become a personal trainer to put his knowledge to use. Danny specializes in coaching the sport of powerlifting, corrective exercise, and kettlebell training.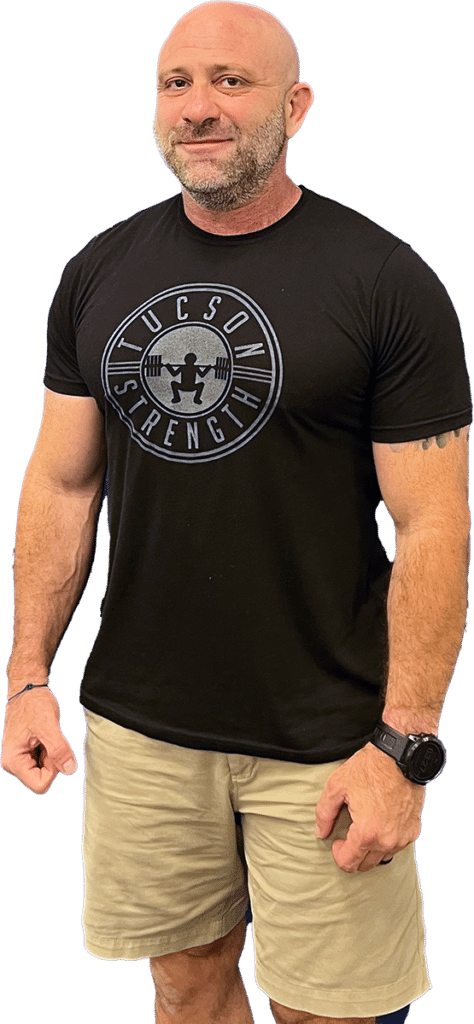 Danny has been in the fitness and nutrition field for 20 years. He graduated from the University of Arizona with a degree in Nutritional Sciences then spent a few years studying, teaching, and researching metabolism and physiology. He then went on to become a personal trainer to put his knowledge to use. Danny specializes in coaching the sport of powerlifting, corrective exercise, and kettlebell training.
Tucson Strength started in the summer 2010 in a small community park under the name Evolution Fitness. I had a handful of kettlebells and 5 ladies that wanted to get in better shape. I had just quit my job managing a gym chain and was frustrated with what was happening in the fitness industry. Mindless high intensity exercise with little to no instruction seemed to be the trend. I knew I had a better way to train people an a passion to build a community of people that believed strength has a greater purpose.
Master the Kettlebell Fundamentals Tucson Strength Coach, Christian Kruszewski breaks down the kettlebell swing for you in the Youtube video above.  The kettlebell can be one...
Texas Deadlift Bar Vs Kabuki Deadlift Bar Both the Kabuki Deadlift Bar and the Texas Deadlift Bar are exceptional pieces of equipment. Here is a quick...
Different Powerlifting Bars Texas Power Bars There are numerous brands of powerlifting bars on the market. Many have started to enter the scene over the past...
Excellent
4.9
★
★
★
★
★
Based on 209 reviews from
review us on
Renee Lawton, DMD
★★★★★
10/10 favorite gym in Tucson! And I've been to quite a few of the other locally owned facilities over the past decade. Danny created something amazing and I'm glad I get to be a part of the Tucson Strength community.
Response from the ownerThank you so much. We are grateful that you are a part of our community Rene.
Alex Grabowski
★★★★★
Great gym, high quality equipment, always adding more. There's so much stuff here that you won't find at a commercial gym that helped make me a more well rounded athlete. Lots of serious lifters and great trainers who you can learn a lot from just by being around. great for anyone, beginners to advanced lifters. Best gym in Tucson hands down
Response from the ownerTa\hank you Alex. We really appreciate the review. Thanks for being a part of our community.
Jon Roe
★☆☆☆☆
Response from the ownerthanks for the 1 star!!
Jordan Fernandez
★★★★★
Tucson Strength is by far the best gym in town for serious lifting and personal training. Great community vibe full of positive people supporting one another to improve their strength, fitness, and health. If you can get a session with one of their personal trainers, I cannot recommend it enough.
Hehe Ayup
★★★★★
Expensive and worth it. The community is hardworking and into their workouts, often times you can feel the intensity of the gym and it really gets you ready to work out. It's not a big gym but has all the important machines and if you're comfortable around weights this place will work great for you. Also has a smaller outside gym which in the summer is rough but is completely kitted with equipment. So far really happy with my sessions here.
Isaac Ibarra
★★★★★
Jeremiah Garcia
★★★★★
J.G
★★★★★
Sometimes all I think about is you, late nights in the middle of June. Heat waves been faking me out, my GAINZ are happier now.
Response from the owner😂😂
No
★★★★★
Mark Metcalf
★★★★★
By far best gym in town! Power lifting stations, tons of free weights and super friendly staff!!!
Response from the ownerThank you Mark. We appreciate it!!
Ryan R
★★★★★
TheDJChristoph
★★★★★
This is just a fantastic place to get your workout in. I got the day pass (15$) because I was only visiting Tucson, but it was definitely worth it and I will be back to this place next time I'm in town! All the equipment you could ask for and a truly wonderful vibe - incl. the community which you can feel even as a visitor!
Response from the ownerThank you! So happy you enjoyed your time with us! Hope to see you again soon.
Alex Barone
★★★★★
I enjoyed a few day passes at Tucson Strength while visiting. If I lived in the area, this would 100% be where I go to work out! The equipment is stacked with amazing deadlift areas (hard to come by at big box gyms), there's an outdoor area, the gym is spacious, and the staff / other members are friendly and serious about training. I hope to come back.
Sean Chen
★★★★★
Good equipment, nice people and employees. Wide variety of things to do and people are always willing to help out if you need it.
Response from the ownerThank you Sean. we appreciate the review.
Senen Guzman
★☆☆☆☆
Very rude on the phone. Stay far from here.
Response from the ownerNot sure what happened but feel free to email with a the details of your experience.
sinj.n
★★★★☆
alexander fournier
★★★★★
The best gym I've ever joined. Hands down. Would never have expected it to be in Tucson Arizona but this place is incredible.The equipment, the people, the health and wellness extras are all top tier. Really cool outdoor workout area for the winter months too.If you treat the place with respect it will feel like a second home.This placed helped me be the best version of myself. It will do the same for you.
E A
★★★★★
Great gym and owner, plenty of equipment and space. Coaches are awsome and everyone there is very polite. Highly recommend if serious about getting fit and power lifting.
Response from the ownerthank you. we appreciate it!!
Chris Elliott
★★★★★
The atmosphere equipment and community here are amazing.
Aaron Botelho
★★★★★
Javier Hernandez
★★★★★
Jesse Hill
★★★★★
Absolutely love this place! Danny has done a phenomenal job of creating a great facility and has a friendly knowledgeable staff to help you reach your goals. I absolutely recommend.
Jennie Uhlmann
★★★★★
Hands down the best gym I've ever belonged to, with the most down-to-earth and knowledgeable owner and staff I could hope to encounter.I came across Danny and Tucson Strength several years ago when looking for an intelligent and well-versed trainer when my daughter needed to build strength after suffering an ACL tear. Danny's knowledge of functional movement and individual attention to my daughter made him stand out far above all the other trainers I spoke with. He and his staff understand that every body is different, so the attention to the unique characteristics of every body and personal goals - it is not a cookie cutter place where people just throw weights around in order to look good.After Danny worked with my daughter, I was impressed enough that I came back with a friend and began one-on-one personal training with Christian. We have stuck with this for over a year now, three times a week, and I cannot express my appreciation enough for the intelligence and personalization Christian brings to the workouts- but also a great personality that makes this 50-something woman feel at ease even though I am clearly not the "gym bro type". There are lots of guys who work out here, too, don't get me wrong. But I've never felt out of place nor confronted with women wearing heavy makeup and preening in the mirrors like I have been at other gyms.There is a huge range of clientele in terms of men and women of all ages- from younger teens to retired people, from people who compete in power lifting competitions to those stepping into the gym for the first time ever. What is astounding is that EVERY SINGLE PERSON is put at ease and is treated with respect and professionalism, both from staff and from every other member I've ever encountered.I personally had experience in lots of different kinds of gyms in my lifetime. I have played sports, done CrossFit, run marathons and worked out by myself and with trainers. My friend and workout partner had never lifted a weight before in her life before setting foot in Tucson Strength. For both of us, the gym and our workouts there with Christian are often the best parts of our week. We leave feeling positive and stronger, and never embarrassed or that we didn't belong.Thank you, Danny, for putting together and running a fantastic place for people to work out. And thank you, Christian, for challenging us and making us stronger and more knowledgeable about our bodies, and somehow still allowing us to have fun while doing it. I cannot recommend a gym or trainer more highly.
Response from the ownerThank You Jennie. this was amazing. We appreciate you and thank you so much for spending your time to write this.
Susan O'Cain
★★★★★
Best gym in Tucson. Training and classes are first rate. If you want to get stronger, this is the place. It is a community with strong support from both members and staff.I still love this place. It is FUN! Staff is knowledgeable and approachable, facility is BEAUTIFUL! Danny is constantly looking to improve his gym. New, state of the art, equipment comes in often.
Response from the ownerthank you susan. we appreciate you a ton.
Elisa Montoya
★★★★★
When I first moved to Tucson, I wanted a gym that reminded me of home. My last gym was family owned and ran, loaded with classic old school lifting equipment and no AC! Members were treated like family and I've found that here at Tucson Strength. I've been spoiled so much with the powerlifting equipment TS has that when I workout at other gyms I am greatly disappointed/underwhelmed. I appreciate the fact that Danny is always seeking to improve his gym whether it's new equipment, new services (ready to eat me prep, nutrition coaching, sports recovery room) or new systems to make checking in after hours easier/convenient. The coaches are all so amazing. I look forward every day after work to see each of them. They always have a smile on their face and greet you when entering or leaving. Front desk staff are super welcoming and helpful with everything. I really really love this place. It's so special ❤️
Response from the ownerYou at the best. thank you for being such a a awesome part of our community