Welcome to Tucson Strength's Sports Recovery Room
Making progress in the weight room isn't just about lifting hard. Whether you are getting stronger, building muscle, or improving your athletic performance, recovery is everything.
Our Self Serve Recovery room also has many self serve recovery options for your convenience. These services include a Near Infrared Light Therapy Room, Normatec Compression Boots, and Hypervolt Massage Therapy Guns.
We continually add newtools to our arsenal for our members to utilize.
We also offer Fascial Stretch Therapy by appointment for an additional cost.
NORMATEC COMPRESSSION THERAPY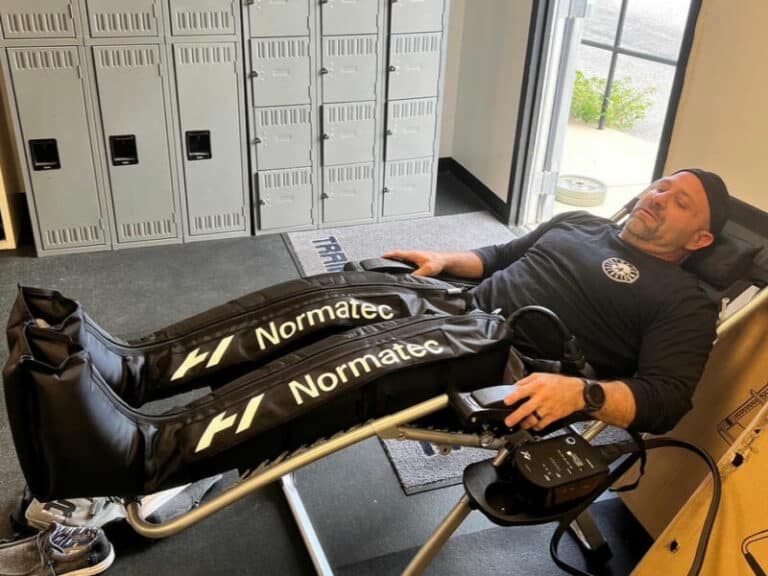 Normatec compression boots use dynamic air compression to help you recover faster, improve your training sessions, and maximize your performance. The compressions help to increase circulation, revive muscles, and reduce swelling. Whether you are a strength athlete blasting your legs, an endurance athlete putting in road miles, or a fitness generalist that trains hard, these compression therapy boots will bring new life to your legs.
PLATINUM LED NEAR INFRARED LIGHTS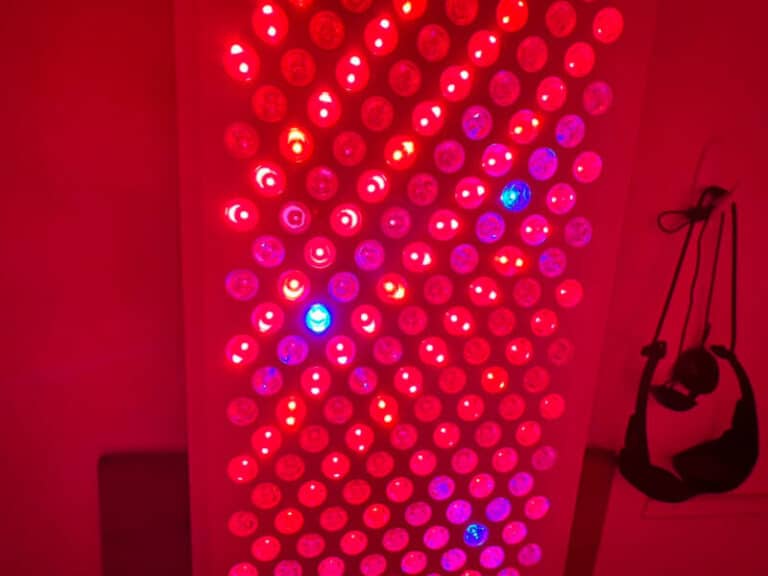 Infrared Therapy helps the body increase circulation, decrease inflammation, and improve recovery time. Our Platinum LED light allows you to control which light wavelengths you want during your recovery session. NIR light penetrates your tissues, causing your body generate it's own internal heat within your tissues. We also offer a separate Infrared heat lamp that can be turned on if you want to add additional heat.
HYPERVOLT Massage Therapy Guns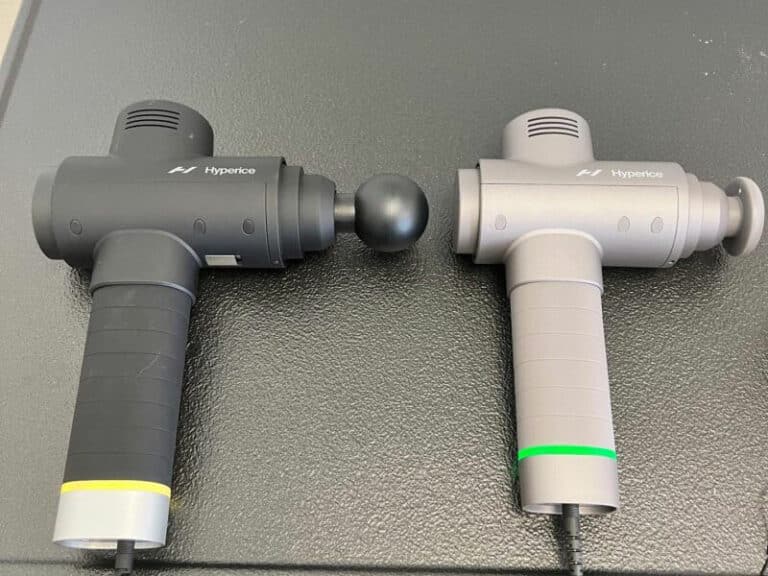 Are your muscles overly tight? Check out our HyperVolt Massage Therapy Guns. These tools have varying speeds and attachments that allow you to hit those tight spots. Use them to loosen-up before your workout or increase circulation and recovery after your workout.
Sports Recovery Room Pricing
Recovery Room Only
Use of Near Infrared Room

Normatec Compression Therapy