Tucson Strength Gym Services
At Tucson Strength, we offer the following services.
Note that all Group Fitness Training and Personal Training packages include open gym and weight room access.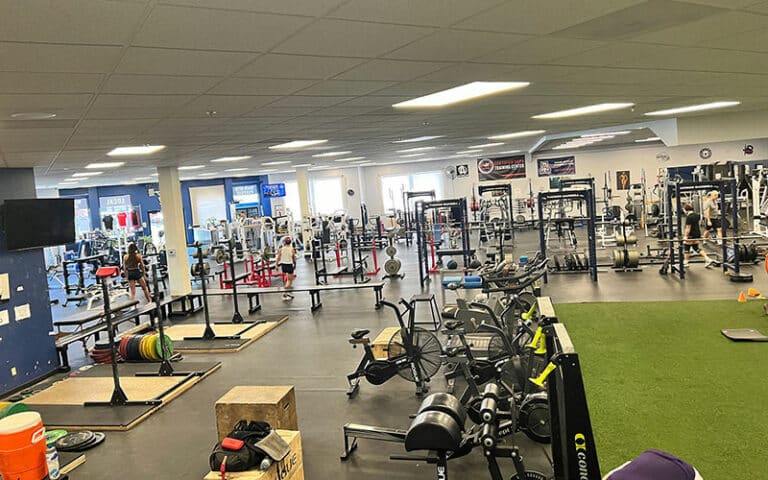 Get access to over 12,000 square feet of open gym space complete with squat racks, deadlift and Olympic lifting platforms, weight machines, dumbbells, and a complete functional training area with turf, kettlebells, & more.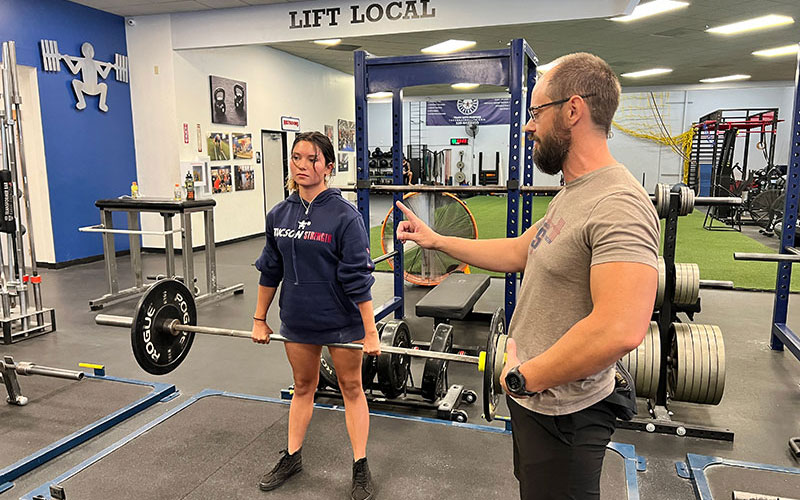 Elevate your fitness, strength, and performance with one of Tucson Strength's expert personal trainers. Your trainer will work 1-on-1 with you on exercise technique and custom program design based on your specific goals, needs, and limitations.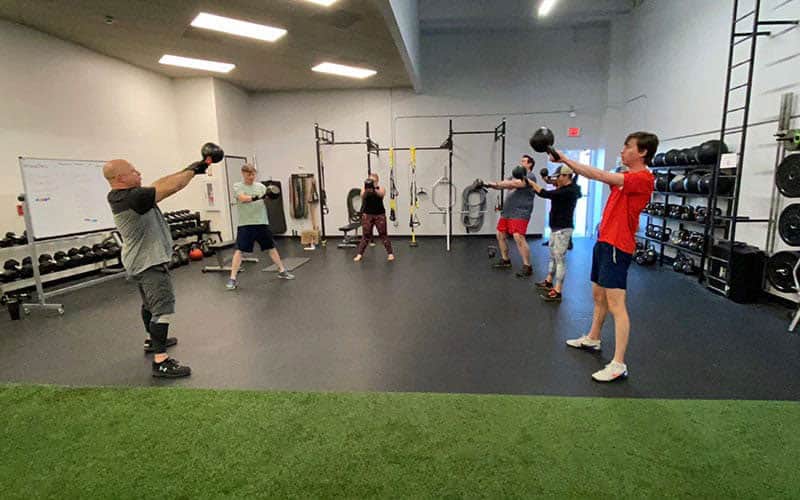 Take your strength and fitness to the next level in a community setting with our group fitness classes. We offer classes in strength, conditioning, kettlebells, and more. Each class is led by one of our experienced coaches to ensure you get the most out of Tucson Strength's group fitness program.
If you want to train or compete in the sport of powerlifting, look no further than Tucson Strength's Tucson Barbell Club. This class is designed for anyone serious about the sport of powerlifting. Whether you plan to compete or not, you will take your strength on the squat, bench, and deadlifts to new heights.
Improve flexibility, mobility, and injury resistance with 1-on-1 fascial stretch therapy sessions at Tucson Strength. Our experienced Fascial Stretch Therapist works hands-on to give you the best fascial stretching session in Tucson.
Our Nutrition Coaching service helps you make nutrition choices that support your specific fitness goals and overall health through a science-based, individualized approach to nutrition planning and behavioral change. Our certified Nutrition Coach creates a custom program and keeps you accountable as you undertake your journey towards better health.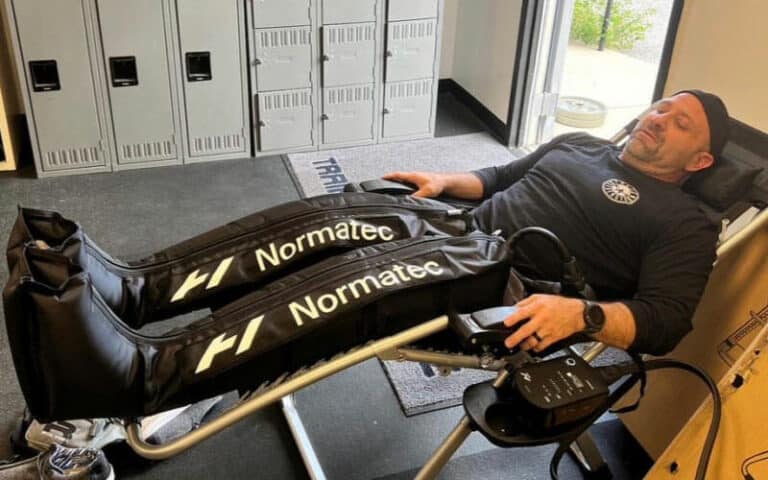 Get the most out of your workout sessions by recovering properly. Our state-of-the-art Sports Recovery Room comes equipped with Nortatec Compression Therapy Boots, Platinum LED Near Infrared Lights, and Hypervolt Massage Therapy Guns to give a wide range of modalities that help you feel better and recover faster.