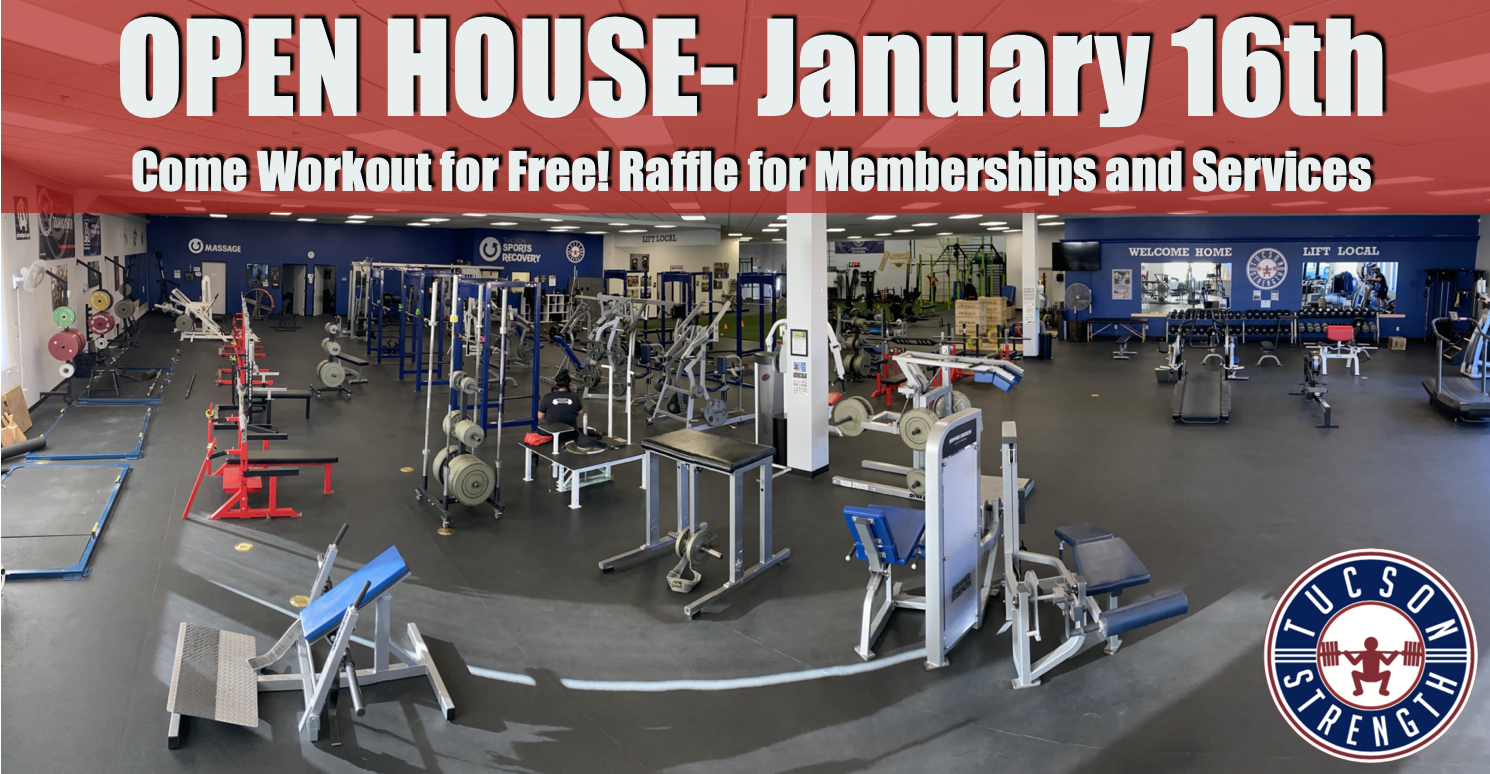 COME ON AND ENJOY OUR FACILITY ALL DAY LONG!
Saturday, January 16th, 8am-6pm
Come on in and get your workout out in for Free!
We will have a raffle for all guests coming in to check out the facility!
Prizes will include:
WE will also be holding a free Powerlifting Seminar at 10am. Click here for more info and to RSVP for the Seminar.