Q: Are you requiring members to wear masks in the gym?
A: No, members do not have to wear masks in the gym. Masks are personal preference for members. We STRONGLY suggest that if you are asking to be spotted or spotting someone else you wear a mask. Staff will be wearing masks while working closely with members.
Q: Are we taking temperatures at the door?
A: No we are not taking temperatures of members at the door. We do take the temperature of the staff at the beginning of each shift.
Q: Do you have to schedule workouts?
A: We don't require our open gym members to schedule workouts. We do require our Group Training Clients to RSVP for their classes.
Q: Do you have a capacity limit?
A: Yes, we are limiting our total capacity of the gym to 82 people right now. We have been open since May 13 and have not come close to that limit yet. If we get to our limit, there will be a 1 in 1 out rule at the door.
Q: Do you have a time limit on Workouts?
A: No we aren't limiting members on workout times as we have a lot of athletes here that need extra time to train. We are however asking people to be mindful during prime times. Please do not take extra time between sets to post on social media and text people. Be courteous. We do have a social gym, but if we are getting busy please be mindful taking extra time chatting in the gym. When you are done with your training we encourage you to take the conversations outside if we are getting busy.
Q: Are we accepting New Members?
A: Yes, we are accepting new members. We may reach a limit on our open gym memberships in the near future, if you are interested please contact us soon.
Q: Do we sell day passes?
A: Yes we are selling day passes. They are $15/day. We will not sell day passes if we are at or near our capacity limits. Members will have priority on gym use. We will NOT be OFFERING ANY free guest passes or any FREE trial memberships at the current time. If you are interested in our memberships and would like to try the gym, you can purchase a day pass. If you enjoy the gym and want to sign up that day we will credit your day pass towards the membership rate.
Q: What are our Cleaning Protocols?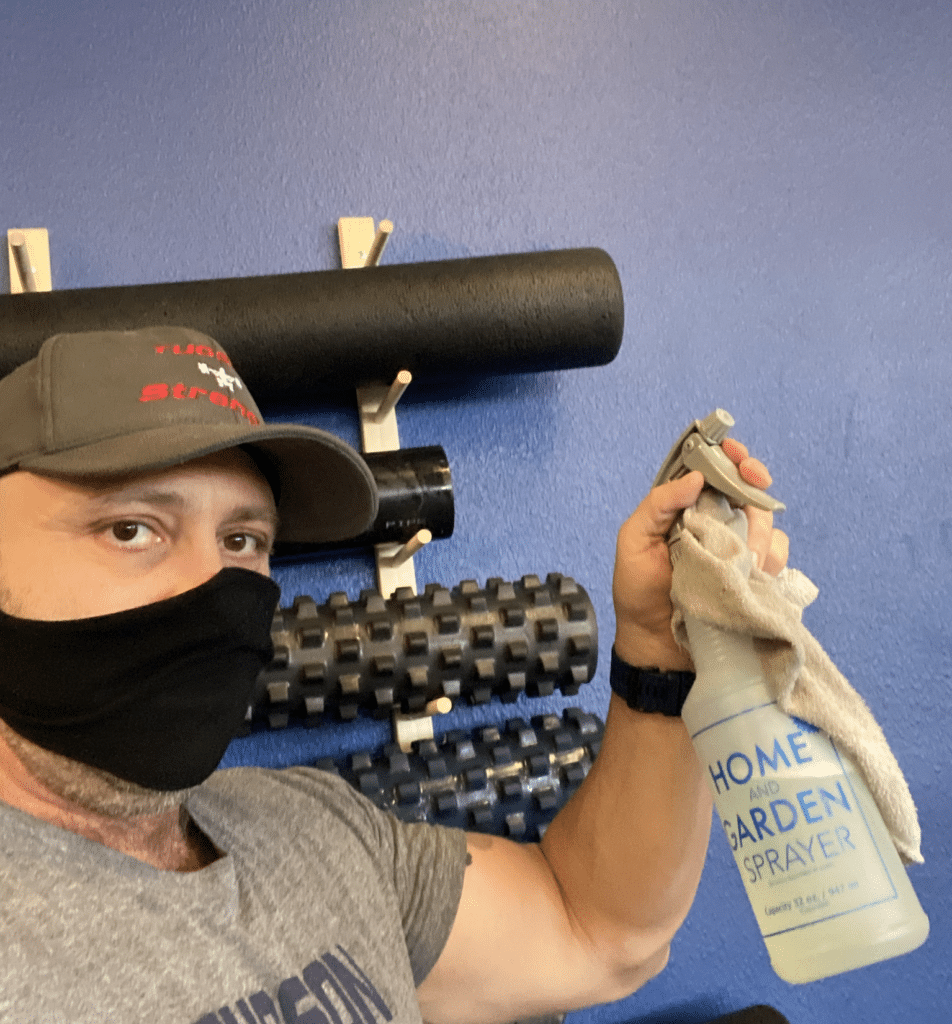 A: Our Staff is committed to keeping the gym clean. We are minimally going through and disinfecting the gym every 2 hours. We do REQUIRE the
at all members clean equipment after use. We have numerous paper towel and sanitation stations around the gym. WE are also going through and disinfecting our Turf throughout the day as well.
Q: What have we done for distancing?
A: We removed many of our cardio pieces from the floor and spaced out all cardio pieces 6 feet apart. All of our strength pieces have always been 6ft apart. We have taped off squares on our floor in our dumbbell area to make sure all benches are 6ft apart. We have reduced our class times to make sure we don't have so many people in the gym at the same time. Our classes are all planned out ahead of time to make sure participants have an area big enough to allow distancing. Sharing of equipment in classes has been minimized.
Q: Do we allow chalk?
A: Yes we allow chalk, but at the moment we have taken all the communal chalk buckets off the floor. You are free to bring your own as long as you don't make a mess. We also sell blocks of chalk as well as liquid chalk at our front desk.
Q: Do we have any other restrictions?
A: We are doing our best to keep our gym as safe as possible while offering an experience where you don't feel awkward and like you are being hounded by tons of restrictions. We have closed off the drinking fountains and encourage you to bring your own water. We only have 1 shower working right now in each restroom as they are close together. We are asking our members to show personal responsibility in practicing distancing from each other. If you can come during non peak hours please do so. Peak hours are usually between 5-6:30pm.
Please be patient with everyone as many people are dealing with this pandemic differently. We are a community and support each other. We will not tolerate abusive or argumentative behavior.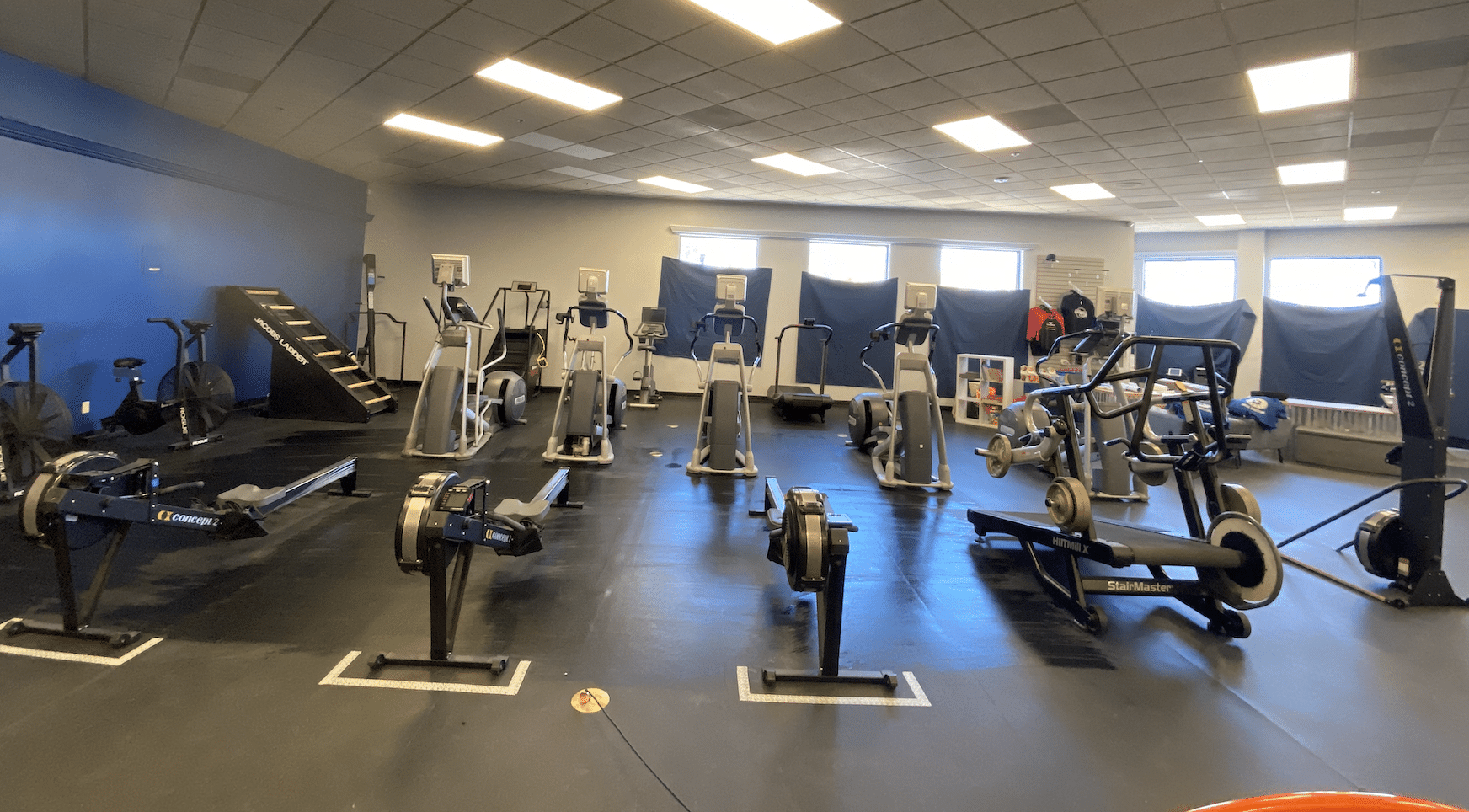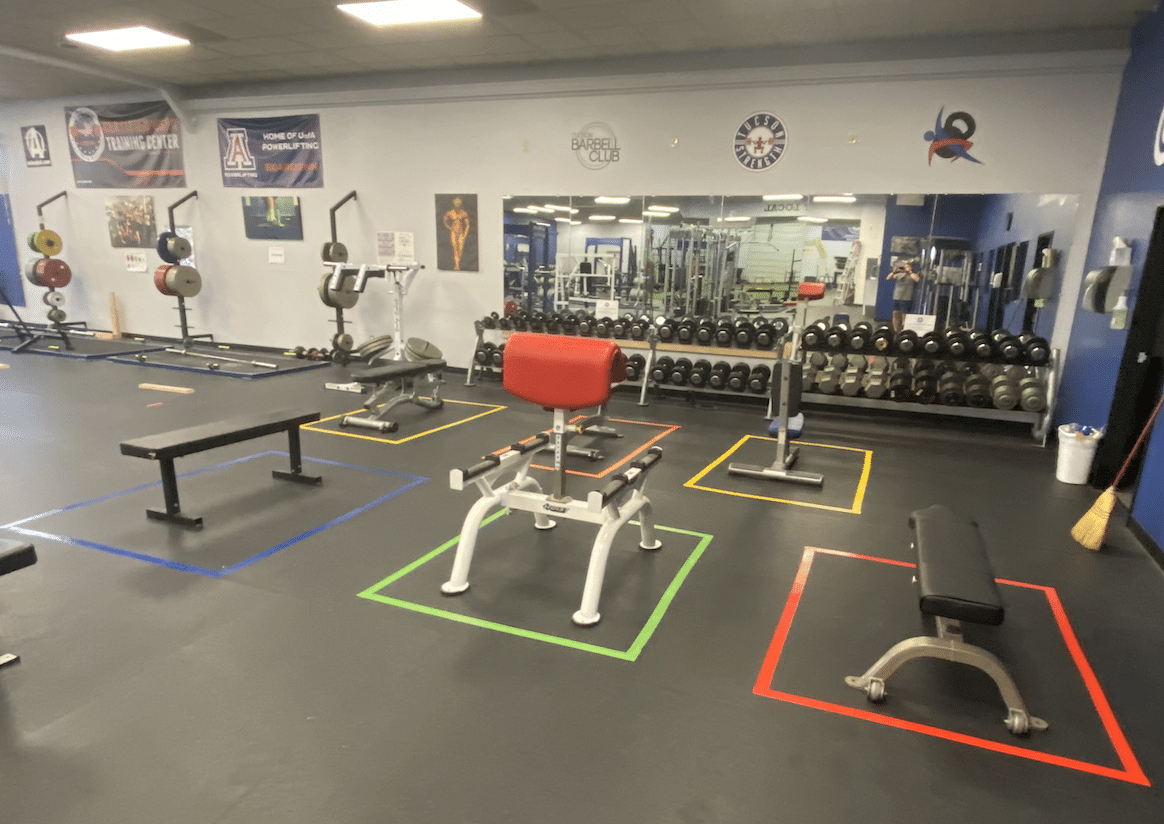 CONTACT US
520-445-6800
OR EMAIL US BELOW!