SQUAT CLINIC: FEB 27, 2021 10am
Is your squat stuck?
Do your reps and sets feel inconsistent?
Are you feeling discomfort in your knees or lower back after squats?
Whether you are looking to compete in the sport of powerlifting or show improvement in your strength & conditioning program we got you covered.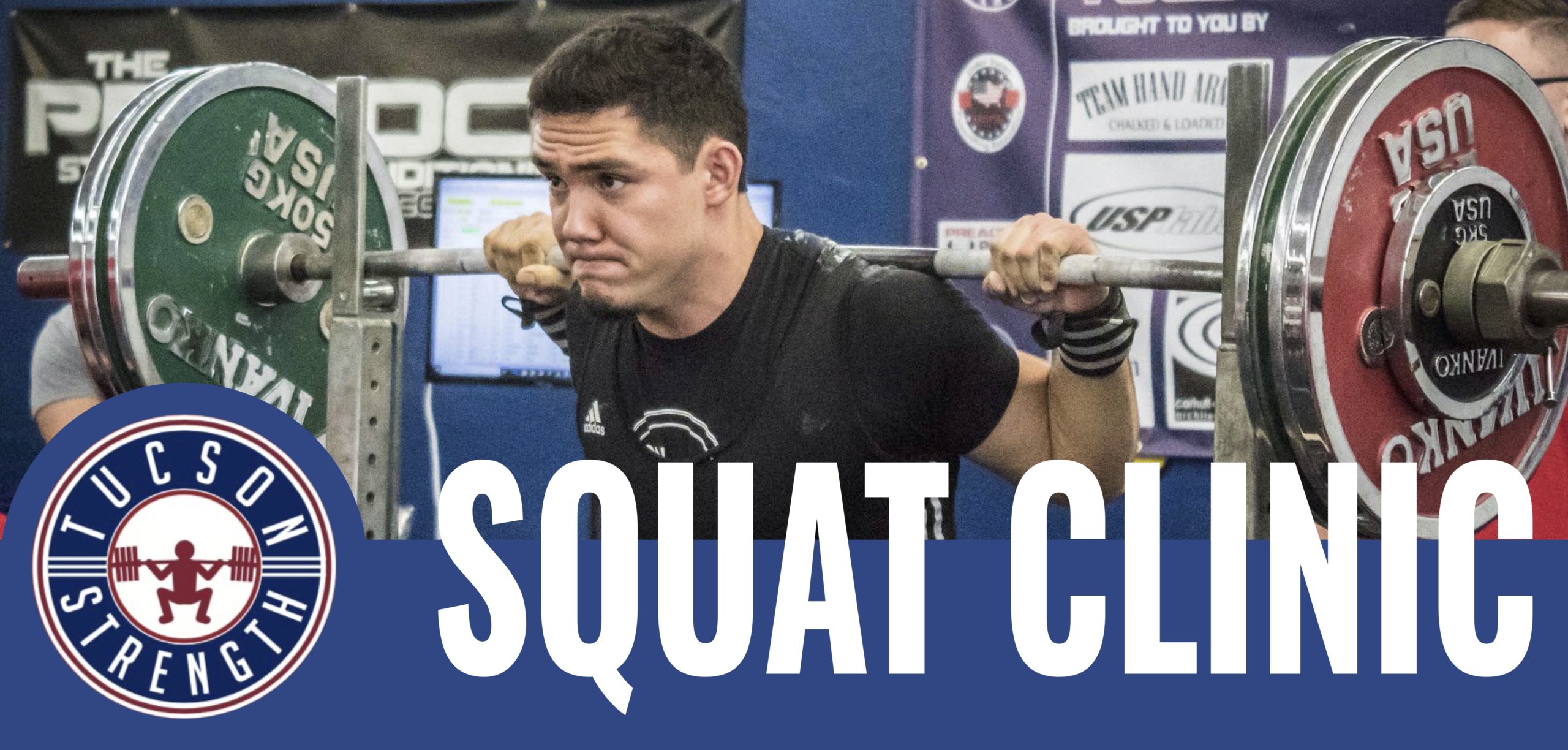 WE WILL COVER:
Proper set up
High Bar VS Low Bar: Which is best for you?
Finding Your Ideal Stance
The importance of mastering tension and breath
This workshop will be hands on. Come prepared to get underneath the bar to practice technique.
It will start at 10am and last between 1.5 to 2 hours
LIFT LOCAL
TUCSON'S LOCALLY OWNED STRENGTH & CONDITIONING FACILITY
(520) 445-6800
Located in Monterey Village
6130 E Speedway Blvd
Tucson Arizona 85712