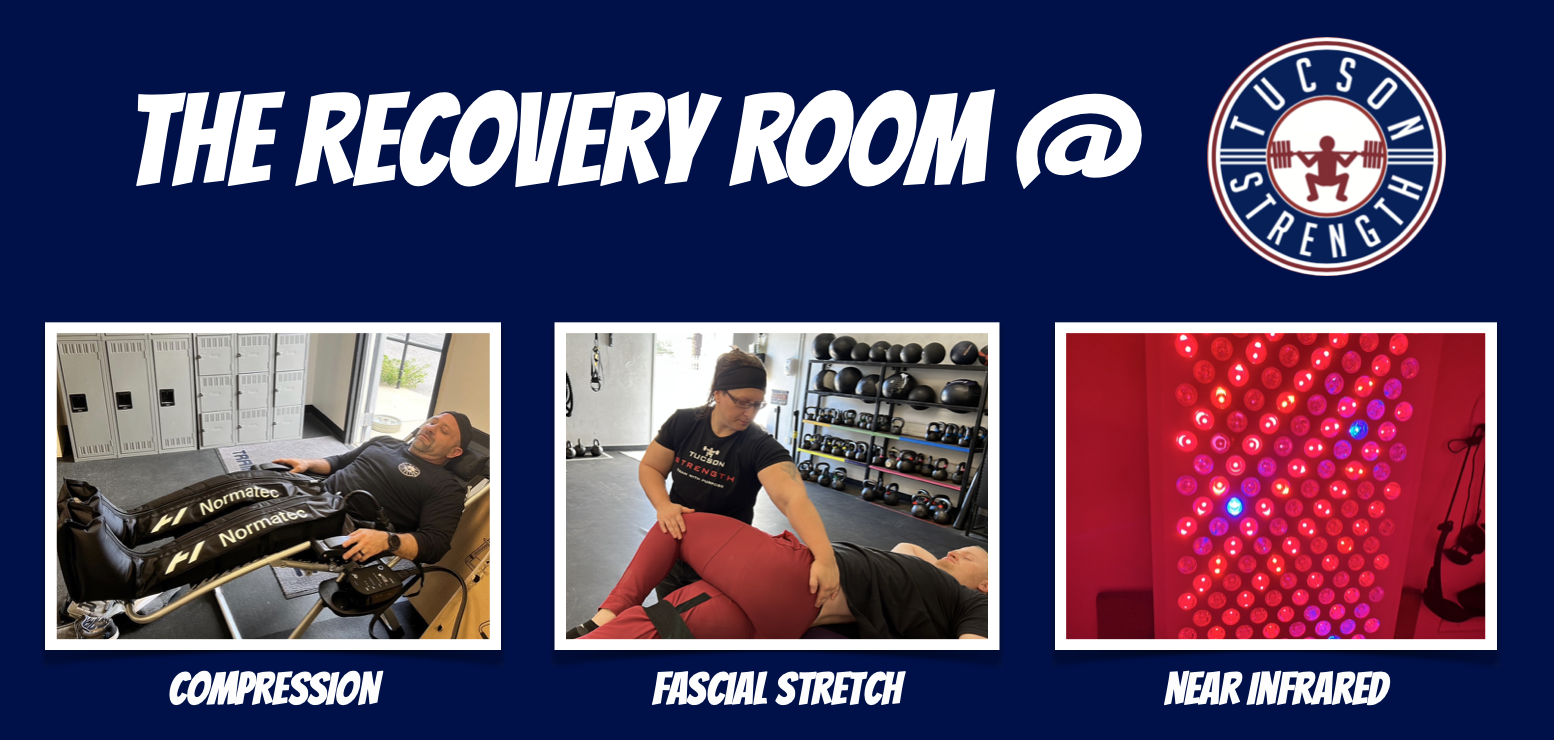 We are happy to offer some of the leading edge tools in sports recovery here at Tucson Strength. We offer hands on therapy sessions in the form of Fascial Stretch Therapy and will be adding Massage Therapy soon!
Our Recovery room also has many self serve recovery options for your convenience. These services include a Near Infrared Light Therapy Room, Normatec Compression Boots, and Hypervolt Massage Therapy Guns. We will be adding numerous tools to our arsenal for our members to utilize.
Fascial Stretch Therapy is assisted stretching in which our certified Stretch Therapist will conduct a full body stretching session with you. Some of the misconceptions are that if you are tight, the sessions will hurt or be painful. That is the exact opposite of what FST is. The therapist works with your body and eases into the stretches without pushing you excessively past your limits. Many clients tell us how relaxed they feel during and after each sessions. We offer 30,60, and 90 minute FST Sessions at Tucson Strength.
RECOVERY ROOM MEMBERSHIP
Use of Near Infrared Room
Normatec Compression Therapy
Hypervolt Massage Guns
PREMIUM RECOVERY MEMBERSHIP
Get 1 60 or 90 minute Session per month
Full use of the Recovery Room Services- NIR Room, Compression, Theragun