Are you wanting to build a stronger "core"?
Do you want to improve your hip and shoulder mobility?
Have you been doing the get-up but feel like something isn't right?
This move can be overwhelming and complex, but there are some simple steps that can make it enjoyable and help improve your overall fitness and strength.
Coach Mike Moran has been mastering this movement for over a decade and looks forward to share his knowledge with you!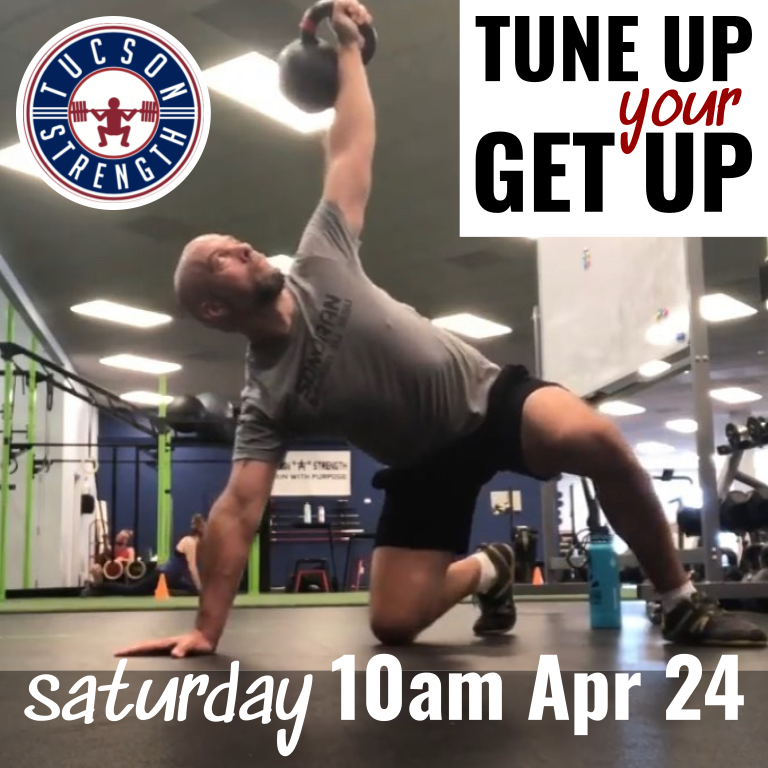 WE WILL COVER:
Proper set up
Take you through a step by step progression the simplifies the movement.

Help you address certain weak spots that the Get-up exposes.
This workshop will be hands on. Come prepared to GET-UP
Based on your level you may do this movement with or without weight.
It will start at 10am and last between 75-90minutes
LIFT LOCAL
TUCSON'S LOCALLY OWNED STRENGTH & CONDITIONING FACILITY
(520) 445-6800
Located in Monterey Village
6130 E Speedway Blvd
Tucson Arizona 85712