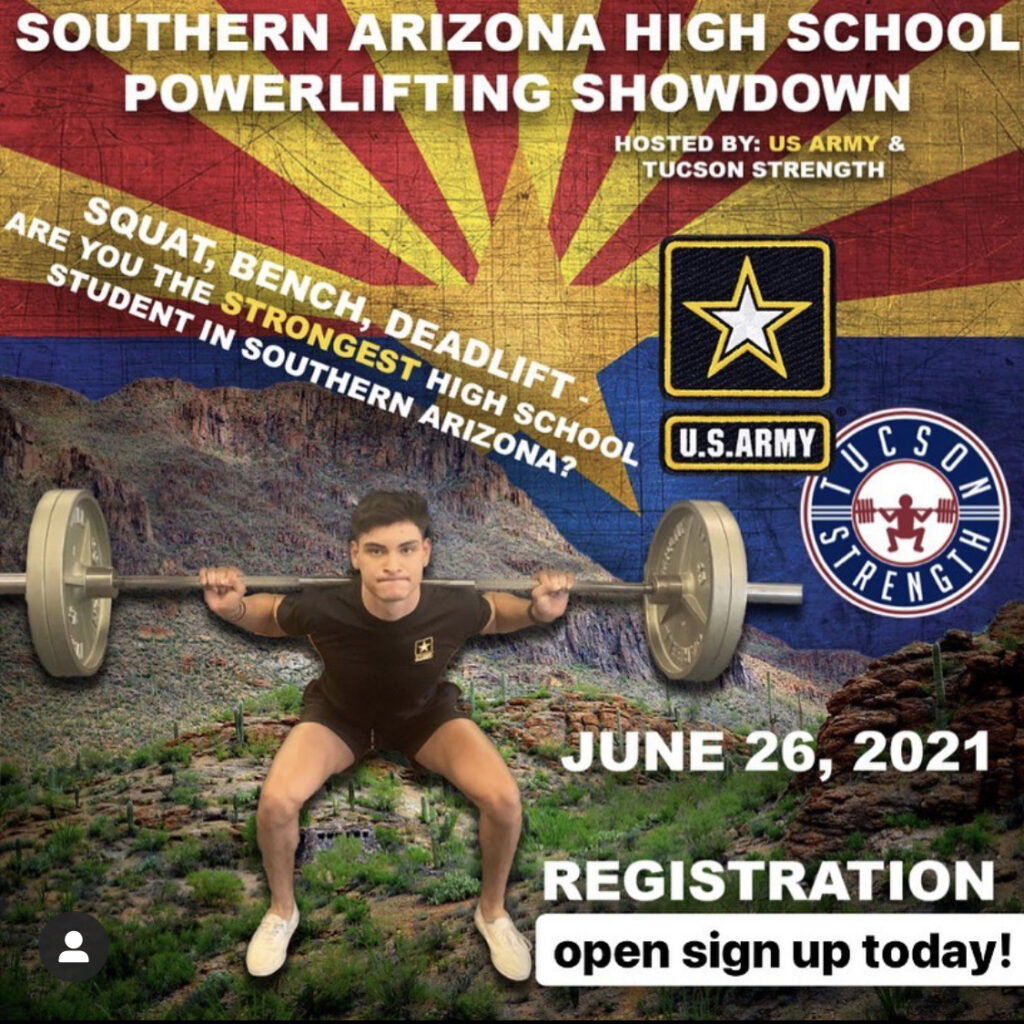 SATURDAY JUNE 26TH, 2021- TIME TO BE DETERMINED
WEIGH-INS– FRIDAY JUNE 25TH, 3:30pm-6:30pm
WHAT
Full Powerlifting- Squat/Bench/Deadlift
WHO
Male and Female Athletes 15-18 years old that have experience with the 3 big lifts.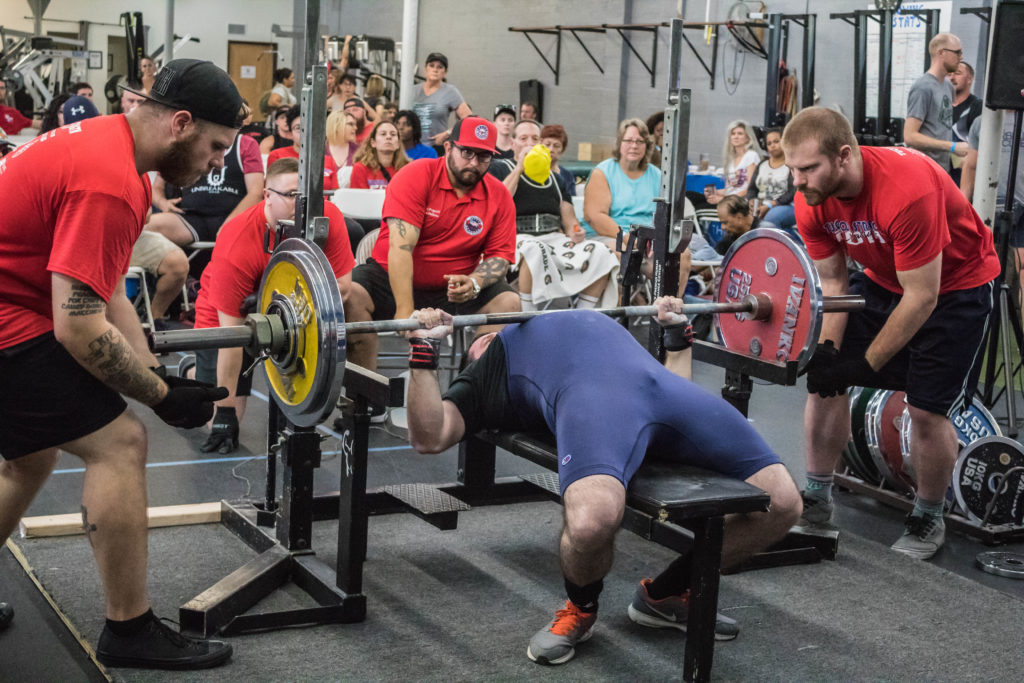 IMPORTANT INFO:
You must know how to execute the lifts safely. We will release the rules to all participants ahead of the meet. Please acknowledge the following before registering.
Powerlifting Commands will be given on all lifts.
SQUAT: Hip Crease must be below the top of the knee. Squats must be below parallel.
BENCH PRESS will must be paused off the chest, and buttocks must stay on the bench throughout the lift.

DEADLIFT must be a continuous motion upwards without resting the bar on legs, Knees and hips must be locked out at the top.
Each lifter will get 3 attempts at each lift. We will send out rules and videos of examples of all lifts to all registered participants.
IF YOU NEED HELP PREPARING FOR THIS PLEASE CONTACT US AT TUCSON STRENGTH FOR COACHING OPTIONS.
OPEN TO ATHLETES 15-18 years old in Southern Arizona.
IT IS FREE TO COMPETE
CAPPED AT 30 LIFTERS TOTAL
PRIZES GIVEN OUT TO THE TOP 3 LIFTERS (based on strength to weight ratios)
OTHER FUN PRIZES GIVEN OUT TO ALL PARTICIPANTS
PLEASE REVIEW OUR VIDEOS ON THE BASICS OF THE RULES. WE WILL BE JUDGING VERY STRICTLY ON THE EXECUTION OF THE LIFTS.. VIEW LINK HERE.
LIFT LOCAL
TUCSON'S LOCALLY OWNED STRENGTH & CONDITIONING FACILITY
(520) 445-6800
Located in Monterey Village
6130 E Speedway Blvd
Tucson Arizona 85712