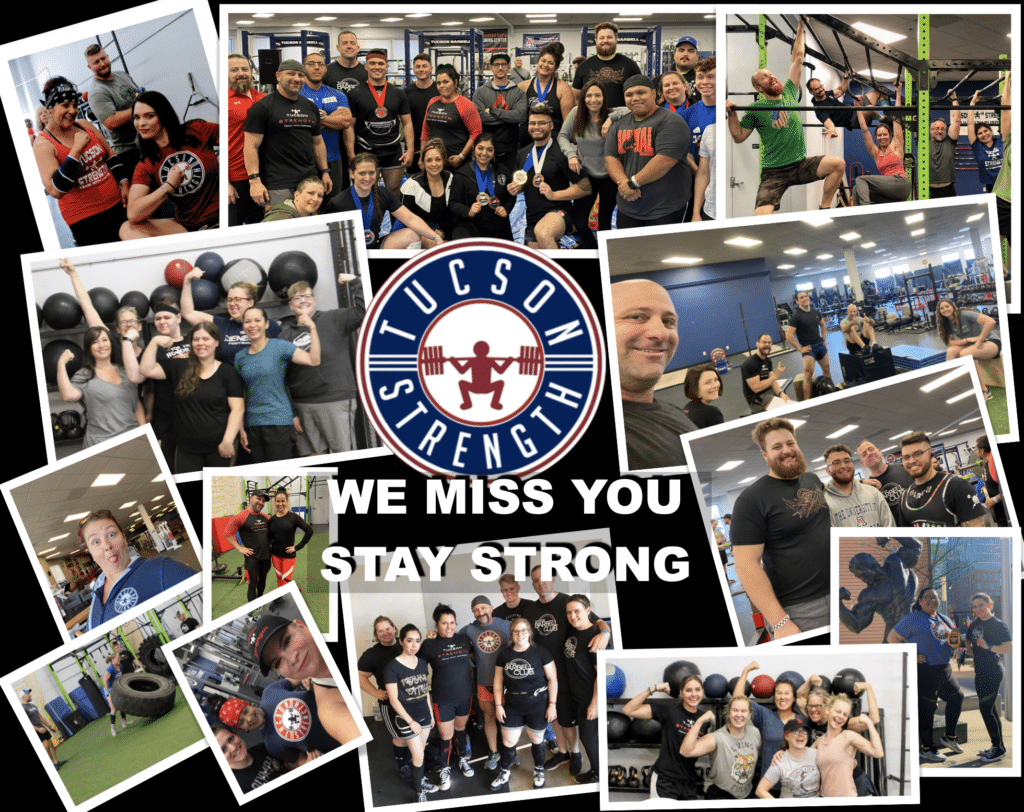 We miss you and love you and can't wait to see you all again. If you are a member and have found yourself hit wit financial hardship due to the COVID 19 Pandemic, please reach out to us. Don't cancel your membership. We are happy to freeze your dues and still give you access to the facility. We are here for you.
If you are wanting to join Tucson Strength and our prices are not in your budget because you have been impacted financially by COVID19, we will do our best to find an option that fits your budget. We are more than just a gym, we are community and we are here for you.
Please message us with any questions and we will contact you right away. We don't know when we will open, but the second the governor allow us, we will open our doors!