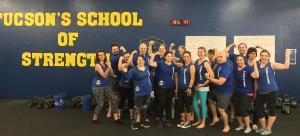 When you show up you'll get a special FREE one-week group training pass. This is only available for those that show up to the intro. Don't ask for the "hook up" if you don't plan to show up, that's not cool!
We've scheduled specific times for you to come in and see what Tucson Strength is all about.  Click here to see what times are available during October.
Why did we do this?
Well… we're not for everybody. We have certain rules and codes of conducts that we follow.  For example:
Never train to failure… leave that for the competition
Manage your fatigue!  Anyone can kick your ass in a workout, we want you to feel better.
Move well first, then get strong. Quality over quantity is important if you want to have a long training life.
You kind of have to experience this if you're not already following these guidelines. So, that's why we scheduled specific times and dates for you to try. Check out the available times here and RSVP.
What happens at an intro?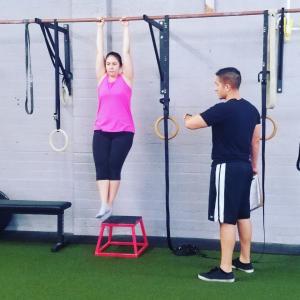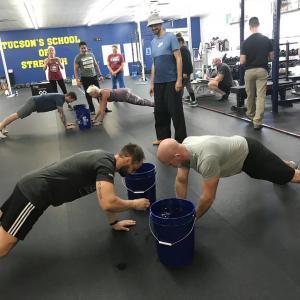 The outline is simple:
Introduction
Do a proper warm-up
Complete a SMART training session with the focus on technique and doing things correctly
Complete a finisher: intervals, sleds, mobility, etc…
High-five the instructor!
Because we work with a bunch of different bodies and abilities, I can't really promise you a specific exercise or modality. What I can say is that you will experience what it's like to strength train with us and receive feedback for you and your abilities.
Plan on being here for 60-90 minutes but know that the time might be shortened or extended due to "things come up".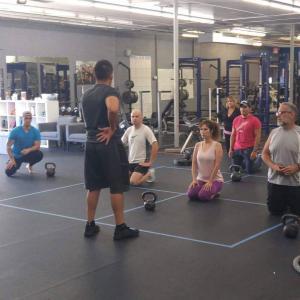 Sign up today for a time that works for you. Check out what is available here.