BRINGING STRENGTH EDUCATION
TO TUCSON SINCE 2010
Is your bench press stuck?
Do your reps and sets feel inconsistent?
Are you feeling discomfort in shoulders during or after Bench Press Day?
Do you know how to use your leg drive to take your bench to the next level?
We will teach you the fundamentals of proper set up, breathing, arching, leg drive, and how to use your lats to improve Mondays favorite exercise.
This will be a hands on workshop that will last between 90minutes to 2hours.
Capped at 8 lifters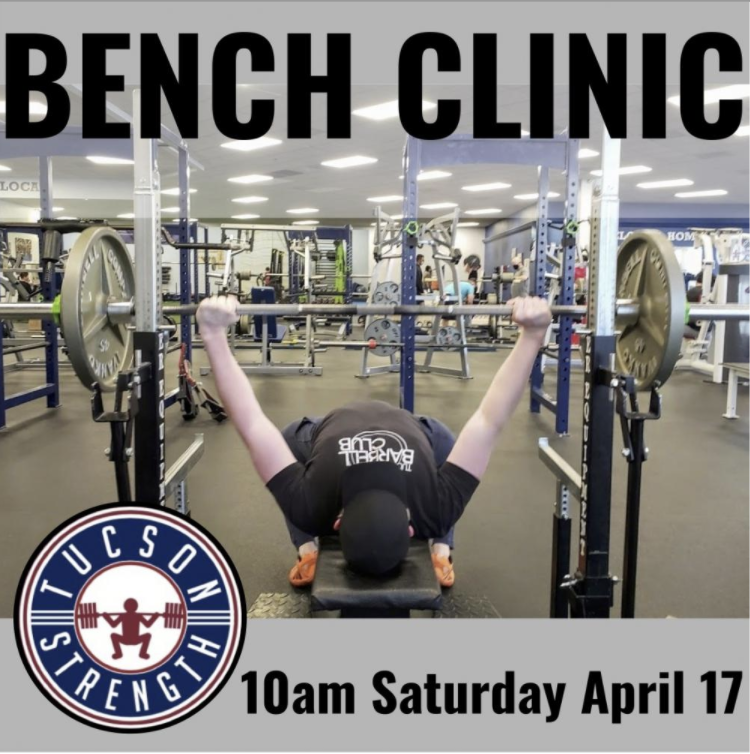 LIFT LOCAL
TUCSON'S LOCALLY OWNED STRENGTH & CONDITIONING FACILITY
(520) 445-6800
Located in Monterey Village
6130 E Speedway Blvd
Tucson Arizona 85712