BARBELL FUNDAMENTALS PROGRAM
8 WEEKS TO STRONG
We have designed this program to be a journey in strength, focusing not only on developing the fundamentals of the power lifts, but also teaching you to progress over 8 weeks to make gains on your squat, bench, and dead lift.
At the end of the 8-week program we'll hold an in-house Mock Meet. This program is a great way to set goals, Train with Purpose, and have a great time.
You will
learn the fundamentals of the Big 3 Lifts

learn supporting assistance exercises
understand the fundamentals of programming

have full access to all of our mobility and conditioning classes as well as open gym

receive tons of hands-on coaching

test your MAXES in an in-house Mock Meet at the end of the program
WE PROMISE YOU WILL FEEL CONFIDENT WITH THE BARBELL BY THE END OF THIS COURSE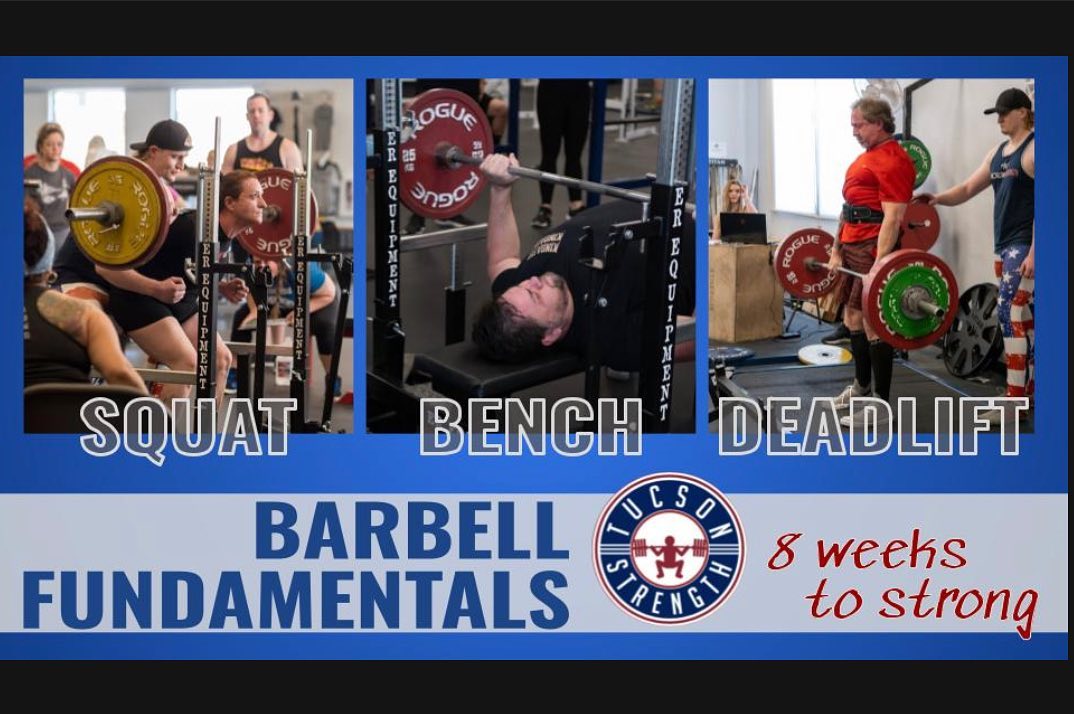 DATES:
September 6, 2022-November 6, 2022
TIMES:
TUESDAY/THURSDAY 6p
SATURDAY 10a
Each class runs 60-75 minutes
PROGRAM IS CAPPED AT 10 LIFTERS
$399 for 2 Months of Small Group Coaching!
We can work out a payment plan with you if that's an option you want to explore. Participants will receive full access to gym and all of our mobility and conditioning classes during the 3 months!
LIFT LOCAL
TUCSON'S LOCALLY OWNED STRENGTH & CONDITIONING FACILITY
(520) 445-6800
Located in Monterey Village
6130 E Speedway Blvd
Tucson Arizona 85712