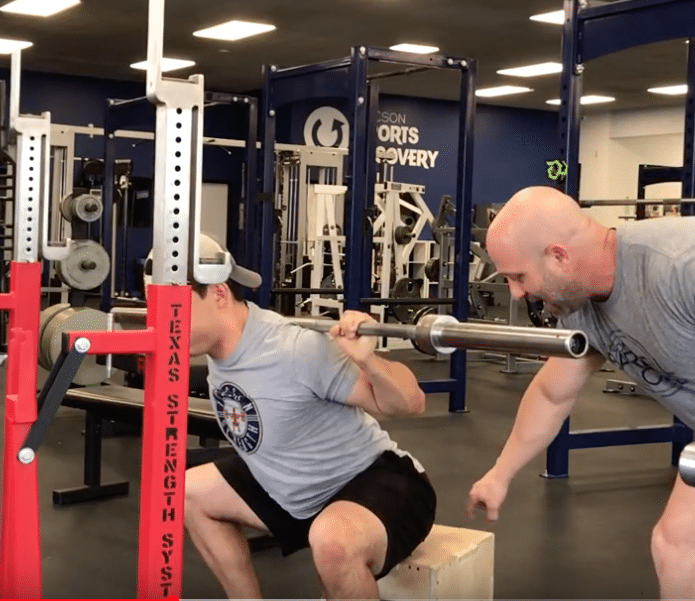 Have you been wanting to learn how to lift, but are afraid you don't know how to go about it without injuring yourself?
Have you had some instruction, but felt like you weren't taught by a skilled strength coach?
Have you tweaked or injured yourself in the past while attempting to lift?
Are you actively training but not seeing the improvements you had hoped for when you set out?
Do you want to learn the principles of strength that last a lifetime?
We continually see people in the gym lifting with poor habits that they've developed over the years. We want to offer a way to learn the principles of lifting, ensuring you are executing the lifts appropriately for your body type. Poor lifting technique is one of the leading causes of injury and failure to see improvements in strength. We are excited to announce our new 6-week Barbell Foundations program to help you get on the journey to mastering the barbell lifts.
WHAT LIFTS WILL WE COVER?
BENCH PRESS
SQUAT
DEADLIFT
PRESS
POWER CLEAN
ASSISTANCE EXERCISES
We will teach each participant the principles of mastering tension, using appropriate breathing techniques, and proper set up. Because each participant comes to us with different body mechanics, injury history, and goals, class size will be small to optimize individual instruction while working together as a team toward a common goal: improving technique and having fun.
WHO SHOULD TAKE THIS COURSE?
Beginners and intermediate lifters will benefit from this instruction. We can help beginners set up strong habits for life long lifting and help intermediate lifters break bad habits they have developed over the years. Our coaching staff has years of experience in teaching recreational lifters to national level powerlifters.
WHEN IS IT OFFERED?
The Barbell Foundations course will start Tuesday October 12 and run for 6 weeks, meeting on Tuesday and Thursday evenings from 5:30pm to 6:30pm and Saturday mornings from 8:00am to 9:30am. (If these times don't work for you ask about other instructional options that might fit better with your schedule.)
WHAT IS INCLUDED?
The 6 week program includes
3 structured coaching days with our experienced team of strength coaches
Full membership to our gym for use to train on your own

Access to our mobility and conditioning classes

A 4 Week program to follow after the program is over
HOW MUCH DOES IT COST?

Non-Member: $229
Open Access member: $149
Group Training Member: $79