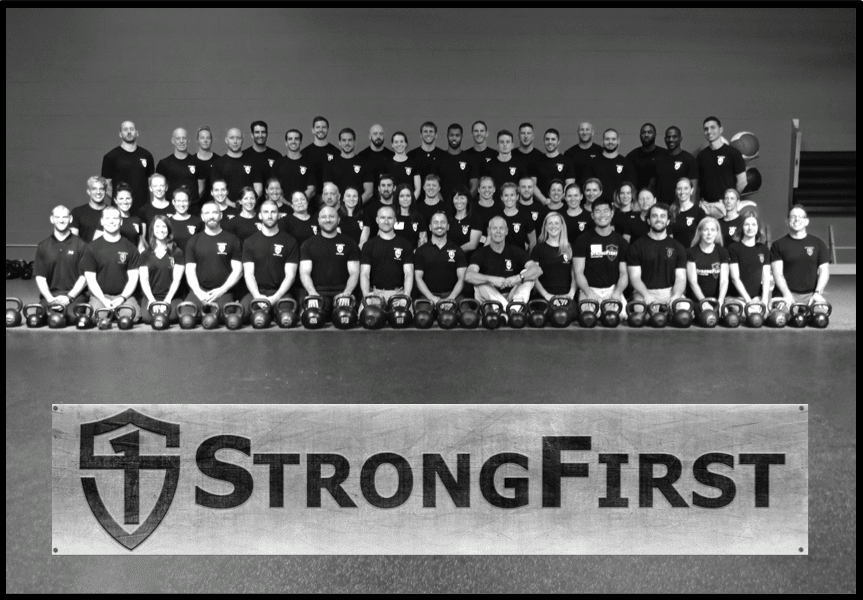 ARE YOU READY TO TRAIN WITH PURPOSE!
This is a huge announcement and we couldn't be more happy to host this industry leading certification. I am also equally happy to have Master SFG Zar Horton Lead this Certification! He is a true professional and one of my biggest mentors in working with the kettlebell.
When: February 19-21st, 2016
Where: Evolution Fitness Systems, Tucson Arizona
This weekend will be a  game changer if you are a fitness enthusiast, a personal trainer, or strength coach. The Strong First Level 1 Kettlebell Certification is a transformative experience. It is 3 days of in depth instruction of kettlebell training, but more importantly are the details and drills you will learn to move better and become stronger.
It is hard to put into words the experience of the SFG Level 1, but it isn't just a workshop. It is a solid mixture of intense physical training and an enormous amount  of instruction in understanding the human body and coaching others.
The SFG Level 1 is something that you must prepare for many many months in advance for. This isn't a show up and pass weekend. Most attendees train between 4 and 8 months to pass this certification. There are strict physical and technique requirements of this certification. If you are the type of person that wants to set big goals and accomplish them, then this is your next challenge. If you are a trainer and want hands down the best instruction out there, this is for you. I can't count the number of attendees I have spoken to that have told me that the SFG weekend changed them as a trainer. I had been training for almost 9 years when I went through my certification and it was one of the pivotal moments in my career that started my path from being a trainer to the owner of Evolution Fitness. Evolution is founded on all the principles I learned at this Certification.
WHAT IF YOU AREN'T A TRAINER?
Over the years I have assisted and lead numerous teams and I am always amazed by the amount of people that are not trainers that attend these certifications. I have taught lawyers, accountants, and professors that said I just wanted to do this for the challenge and to learn more.
HOW DO YOU PREPARE?
If you are interested in attending this certification start training now! We are hosting a 1 day StrongFirst Kettlebell course at Evolution on September 12th, 2015 which is a great way to start training for the Certification. The best part is nearly all of the tuition from the course can be credited towards the cost of certification! To Register for the 1 day Course Click Here(not the cert). If you live in Tucson we offer a great kettlebell training program and one on one coaching if you are looking to prepare. If you are not in Tucson contact us and we can refer you to some other great SFG Instructors that can help you prepare.
TO LEARN MORE ABOUT THE SFG CERTIFICATION CLICK HERE
TO REGISTER FOR THE SFG LEVEL 1 CERTIFICATION CLICK HERE