Yes this is a Free Kettlebell Workshop! Taught by Owner of Evolution Fitness and StrongFirst Team Leader Danny Sawaya. Kettlebells are one of the best tools for general strength and fitness and they have grown tremendously in popularity over the past decade. Unfortunately, we see many people using them with no instruction or worse poor instruction.
We cringe when seeing the videos or drive by the park and watch people using kettlebells wrong. It is upsetting and we want to put an end to this! There is a proper way to use kettlebells and we will teach you! We hate when we hear people say kettlebells hurt my back.. Kettlebells used properly are one of the best ways to strengthen your back! Read this article written by a neurosurgeon..
Kettlebells used correctly will change your life in ways that you won't believe… Using kettlebells with poor form will change your life in ways that SUCK…..
WHO SHOULD ATTEND THIS KETTLEBELL WORKSHOP?
If you have been curious about using kettlebells, but haven't tried them before.
Have some experience using kettlebells, but have never had proper instruction before.
Have used kettlebells and had some instruction, but feel that your form could use some improvement.
IF YOU HAVE FRIENDS THAT HAVE BEEN TALKING ABOUT CHECKING OUT KETTLEBELLS OR TRYING THEM OUT, THIS IS THE TIME
WHAT WILL WE COVER?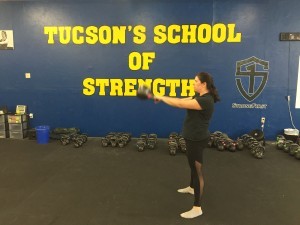 This will be all about the fundamentals. We will start from scratch and build the kettlebell swing from the ground up. We will also cover the Kettlebell  Squat. If we have time we will work on some additional core work and how to apply core training to a program without crunches and sit-ups.
WE PROMISE YOU WILL BE BLOWN AWAY WITH THE THOROUGHNESS AND LEVEL OF INSTRUCTION YOU WILL RECEIVE.
WHAT WILL YOU RECEIVE FOR ATTENDING?
Not Only will you receive world class instruction for free and learn the proper way to swing a kettlebell, but you will have the opportunity to receive a pass to try classes out at Evolution Fitness the week after the intro*.
Share This Article