A very big congratulations to Tucson Barbell Club (the competitive branch of Evolution Fitness). We placed first overall at the 100% Raw Southwestern Regional Powerlifting Meet in Prescott Arizona on March 29-30th.  We also had some stand out performances!!
Team member Andrew Lee: Set the 165lb weight class Open state record for for the squat(435lb) and overall total (1213lbs)
Eve McOmber: Set the the Police, Fire and Military for 45-49 y.o /181 class . 
 Squat – 107.5 (235lbs); Bench 57.5(126.5lbs), Deadlift 125 (275lbs) and total 290 all took the National and World records for PFM 45-49/181 Class.
 
Danny Sawaya Set the state record for the Men's 181lb Open Division Squat (428lbs).
 
The best part about this is many of our team competitors started at Evolution Fitness as individuals that signed up to get in shape with our kettlebell classes. Neither them or myself imagined we would have a team that traveled to compete in strength sports. Getting strong opens up an entirely new world for people that have never felt it before. I am grateful to own such an amazing facility where there really is unlimited potential. Whether you are a personal training client or group training client that is rehabbing an injuryt, we believe in learning how to move better, and becoming stronger as the foundation of a healthy lifestyle.
One of the coolest parts of the 100% Raw Powerlifting Meet was we won some pretty cool trophies!! Swords, axes, and maces.
If you are interested in learning more about powerlifting, strength training, or Olympic weightlifting please contact us!!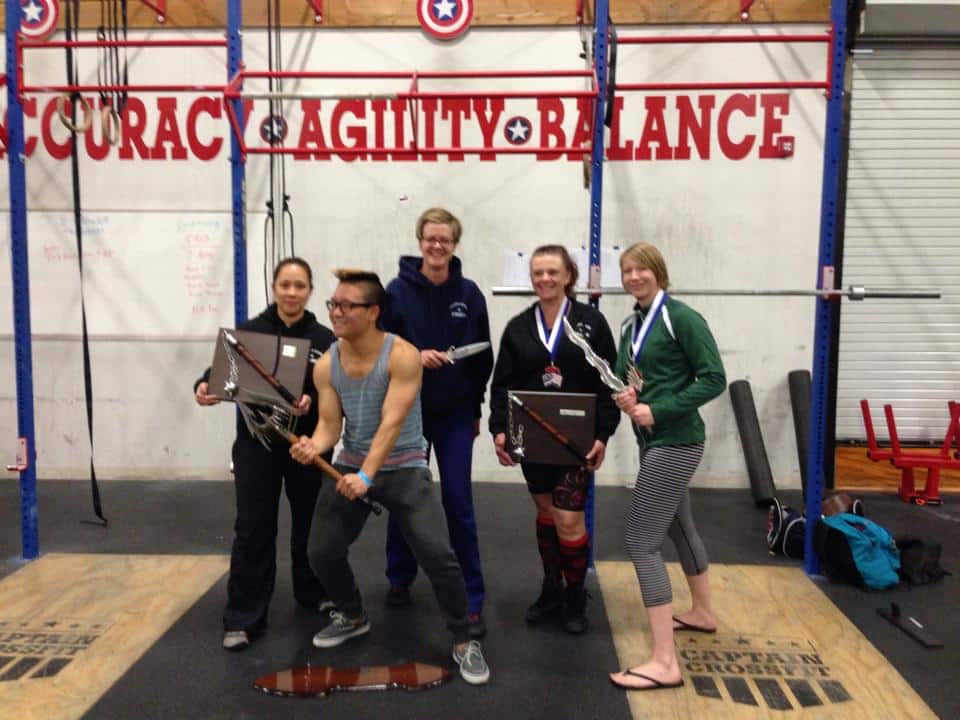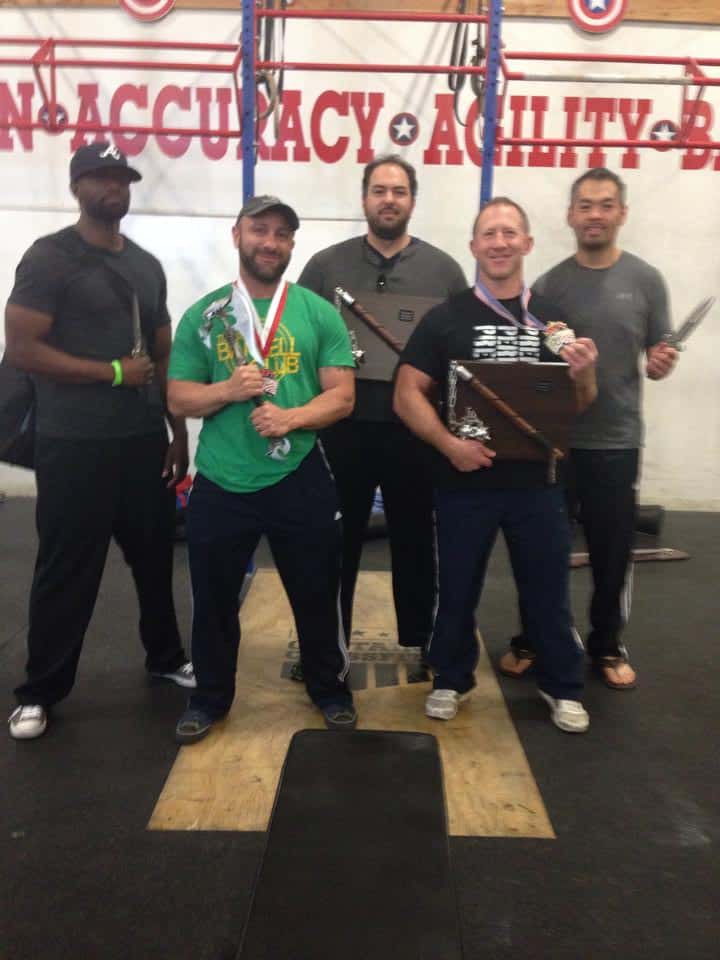 Share This Article