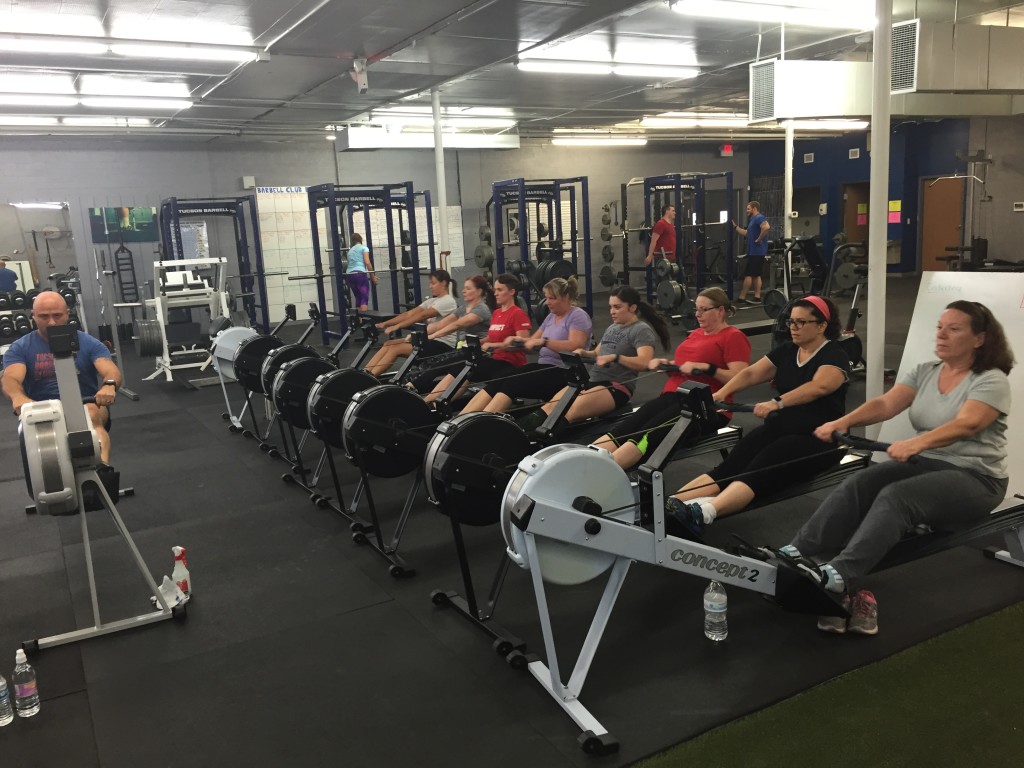 Saturday, June 18th @10:30am : Evolution Fitness, 5252 E. Speedway Blvd
This is a great way to set a baseline in your training.
Why do it?
This 2000m race will allow you to gauge your training on the rower. This isn't a competition with others, it is a way for you to set your own personal record! You will be able to get a deeper understanding of where your split times should be and how to pace yourself on the rower. This will also give you some awesome insight on your conditioning level! One of my favorite things about the rower is that you can train with a purpose on it. There is always a goal to achieve and ways to improve. There are lots of conditioning tools out there, but there aren't many that compare to rowing in terms of developing a skill and having very quantifiable training goals and out comes. If you are looking for your next challenge please join us for this event. It will start at 10:30am and we will run flights about every 15minutes.  Depending on the number of attendees we have will dictate the length of the event. We assume it should be done by Noon or sooner. Please RSVP online. It is free to attend. Our friends from Bion Crossfit will be joining us as well. This event is open to non-members, but it will be capped so please RSVP.